In this blog, we're taking a look at seven of the UK's seed to venture stage startups making an impact in the movement towards a smarter, more sustainable urban future.
The Tyre Collective
London, UK | Seed
One to watch in the CleanTech and Mobility space
Tyre dust. Have you ever considered it? Got to be honest, us neither. As The Tyre Collective put it: tyres are the stealthy pollutant you never thought about. Tyre wear is the second largest microplastic pollutant in our ocean and accounts for up to 50% of air particle emissions. The Tyre Collective have created a device that tackles this problem at the source. How? It's pretty genius. They discovered that rubber particles are charged when they come off tyres (kind of like when you rub a balloon on a jumper - it sticks!) and the device works in the same way, attracting and catching 60% of the particles that have worn off the tyre. They then work to close the loop by sending the particles off to become tyres again. These innovators are rightly gaining recognition, receiving over £540k in grants in 2021. Watch this space.
Vertical Future
London, UK | Venture
One to watch in the vertical farming space
Vertical Future recently secured £21m in what is said to be Europe's largest-ever Series A raise in the emerging vertical farming sector. This raise brought the valuation of the business to £100m. Vertical farming produces crops on a series of stacked levels and has been promoted as a sustainable way of growing fruit and vegetables closer to consumption, without pesticides and using less water. Vertical Future develops and deploys vertical farming hardware and technology. It has a range of projects in Britain and overseas, including Ireland, Italy and Singapore. In the next few years, they plan to be doing this at an industrial scale. They're already in talks with several major British retail and logistics brands to further accelerate growth.
Vertical Farming (Basil plants developing under controlled LED lighting and CO2-infused air). Credit: Johnny Greig
Modulous
London, UK | Venture
One to watch in the PropTech space
With increasing global populations, a chronic housing shortage, and the world's fight towards Net Zero, PropTech innovation has never been of higher importance. Modulous are completely transforming the way homes are designed, procured and built. Their solutions include an automated digital design platform, incorporating a high performing and standardised kit of parts, and a fully integrated supply chain network. Their innovation can make a groundbreaking impact in the construction space, enabling zero carbon and zero waste design, and dramatically reducing construction time and costs. And, they have been recognised for their global potential to increase pace and scale in delivering affordable, sustainable homes. In 2021, global investment trio Blackhorn Ventures, CEMEX, and GroundBreak invested £5m into the rising PropTech company.
Grid Smarter Cities
North East, UK | Venture
One to watch in smart mobility and logistics
Operating in the mobility, freight, and construction sectors, Grid Smarter Cities are on a mission to improve the lives of the people living in cities. Their innovation is enabling smarter, more cost-efficient services that result in positive social, economic and environmental outcomes, and sustainable revenues for the city (what a mission statement!). They recently collaborated with Stantec to launch new research that uncovers kerbside management as a greener, smarter solution to managing London's growing freight delivery challenge. Recognised for their groundbreaking innovation in making our cities smarter, they've received over £2.5m in grants and £3.3m in investment.
Angoka
Northern Ireland, UK | Venture | Data Security
One to watch in the smart city and smart mobility data security space
To have smart city and mobility solutions, we need data. Naturally, increased data capturing has sparked concerns around security. However, with the right tech in place, capturing smart data in our cities is nothing to be concerned about and is fundamental to creating the smart, sustainable, and efficient cities our future needs. Angoka is protecting communications for smart cities and mobility. Their hardware-based solutions safeguard critical machine-to-machine communication integrity and data provenance, creating trusted connections, even in untrustworthy networks. Angoka has received over £1.7m in grants since its inception in 2019.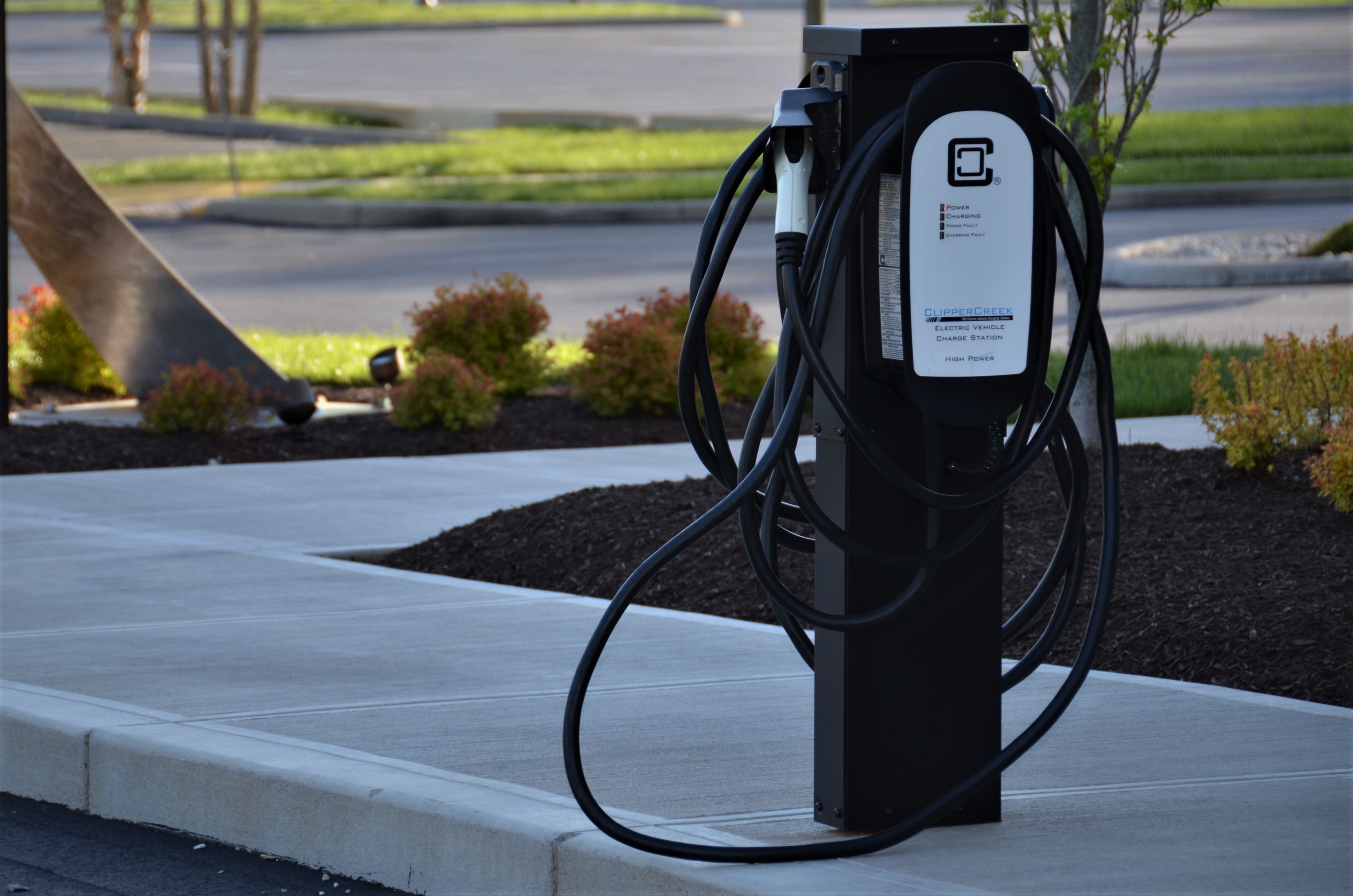 Electric Vehicle charging point. Photo by Roger Starnes Sr
Bonnet
London, UK | Seed
One to watch in electric vehicle innovation
Despite there being 200 x the amount of electric vehicles on the road since their introduction to the automotive space over a decade ago, charging them is still, well... a nightmare. In the global race to Net Zero, Bonnet is on a mission to revolutionise this. Their app provides electric vehicle users with access to reliable information on EV charging points with wide coverage across London. In their commitment to sustainability, they've saved 12 tonnes of CO2 (equal to 600 trees absorbing CO2 for a whole year). And the £920k of investment they received in 2021 is only set to supercharge their efforts further, enabling them to scale their specialist team and make a much-needed impact in the EV space.
Crate to Plate
London, UK | Seed
One to watch in the urban farming space
Crate to Plate is making a groundbreaking impact on our ability to grow tasty, sustainable, and high-nutrient greens right in the heart of the city. They harness state-of-the-art hydroponics technology, using purpose-built containers allowing them to fully control the farming conditions. Their soil-free, clean growing environment creates a wealth of sustainability benefits, including using 95% less water, year-round harvests, zero-mileage, and reduced wastage. Their shipping container farm at the Elephant Park regeneration project in Elephant and Castle will produce over 5 tonnes of fresh produce, including lettuce, rocket, kale, basil, parsley, coriander, and mint, which will be delivered to local cafes and food projects.
Do you know a pre-seed startup making waves in smart city innovation? We're seeking the next generation of innovators re-thinking the future of our cities to join the ninth Alpha Accelerator. This programme supercharges the investment journeys of six startups with at least one underrepresented founder.
Alpha kicks off in April. Applications close at midnight on the 27th Feb. Find out more.
Chloe has both a way with words and an appetite for knowledge. She joins Huckletree from a background in the innovation ecosystem with brands such as Plus X and Central Research Laboratory. Previously a self-confessed craft beer nerd, she worked in experiential marketing with drinks industry domineers BrewDog. At the weekend, you'll find her exploring London with her dog Lillie and getting cosy with a book.