Building the home of brave innovation calls for serious talent. Since launching in 2014, we've hunted down the most talented people in London, Manchester and Dublin to help us grow Huckletree.
Whether they're working in marketing, tech or community-facing roles, our people bring relentless passion, fast learning and a culture of innovation to every dimension of their work. The one thing they all have in common? A passionate entrepreneurial mindset. In our team, you'll meet alternative pathfinders, MBA grads, hospitality stars, culture brand builders, ex-government experts, property industry old hands and more - many with side hustles of their own. Whether they're hosting DJ sets, launching a record label, coaching yoga classes or learning how to stick and poke tattoos during lockdown, our team are always innovating, creating and planning their one-day-soon startup.

We caught up with Huckletree D2 Membership Manager Aishling Ruigrok for the story on her growing sustainable fashion side hustle, what she's learned from our community of brave innovators - and her big plan for the business in 2021.


Hi, Aishling. Tell us about your side hustle…

"NASC is an ethical, not-for-profit clothing project selling sustainable t-shirts and jackets. Myself and my best friend Grainne (two young women passionate about sustainability) were only too delighted to take over the project in 2019. The word 'nasc' is the Irish word for 'link' or 'bond' and ultimately, we want to make it easy to get great clothes while not sacrificing on price, quality, ethics or environmental impact (an easy ask right?).

Our t-shirts are 100% organic cotton and our groovy jackets are handmade in an ethical factory in Malawi. Despite my full time role as Membership Manager at Huckletree D2 in Dublin and Grainne completing a Masters' in London in Political Economy, we absolutely love finding the time to work together on such a fun and purpose-led project."
Why is building an ethical business important to you?


"I think living conscientiously is so important on a variety of levels. Grainne and I are of the mind that if it's within your power to consume without it being at the cost of others, why wouldn't you? Fast fashion is an inherently destructive industry with human rights abuses rampant in the factories across the world as well as shocking environmental implications. I think educating people as well as making sustainable and ethical options available and creating that demand is crucial to pressure large companies to up their game. Businesses have a moral obligation to ensure that they have transparent supply chains and a commitment to do their part for climate change.

On the flip side of all this doom and gloom, this shift is a real opportunity too. Cleantech is a burgeoning industry - in fact, the Bank of America projects that companies which will benefit from a transition away from fossil fuels and towards renewable energy are worth a collective $6tn. There are already so many amazing brands in this space who are thriving. Two personal favourites of mine are Irish startup Thriftify which raised €500,000 last year to bring charity shops online and UK based scaleup WILD which is a plastic free, gender neutral natural deodorant. They also raised €2 million in 2019.
People are starting to demand better and the Sustainable Planet theme of our 2021 pre-seed programme, the Alpha Accelerator, reflects that. Being able to sit in on past Alpha sessions and demo days has been incredible so I can't wait to get to know, support and learn from a fully sustainable cohort when it kicks off next week!"
Right now, NASC is shoppable on Depop. Why is it the perfect platform for your side hustle?


"I absolutely love Depop - I am a complete Depop groupie. It's such a brilliant concept and makes buying sustainably so cheap and accessible. We love using it for our products because it automates everything for us - payments, keeping track of stock, tracking deliveries, it's so user friendly. Another serious bonus for us is that you get access to a community of people who care about buying sustainably (not to mention it's a great place to shop in general). I was so excited to hear they were joining Huckletree Manchester last year and am still holding out for a Dublin team!"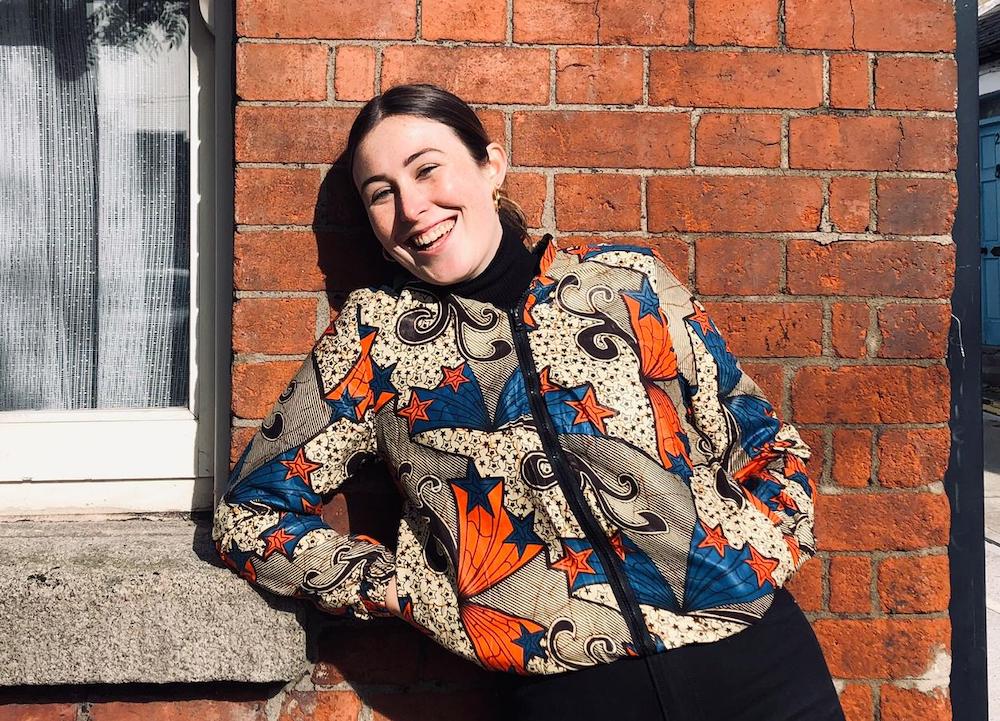 How has being part of Team Huckletree supported your entrepreneurial dream?


"My last year and a half at Huckletree has been an amazing learning experience for me when it comes to the world of entrepreneurship. Between having the opportunity to sit in on workshops with industry leaders, investors and serial founders, to hosting our monthly Founders' Breakfast in Dublin, it's impossible not to absorb it all.


I have been so lucky to meet some incredible people and there has been a group of women in particular who really inspire me. Liz McCarthy, former CEO of Scale Ireland, is incredibly driven and has done remarkable work on behalf of startups as well as in the D&I space. She's exceedingly warm, so multifaceted and gets shit done. The same can be said of Lewize Crothers, Founder and CEO of Exit Entry, an EdTech startup disrupting a very traditional space. These women are the epitome of empathetic leaders and I really look up to them.


I also have to mention (though I haven't had the pleasure of meeting them yet) Sarah and Farah from HANX, the vegan condom brand designed for women. I am so passionate about Cleantech and Femtech so I absolutely love what they are doing. Their online presence is also brilliant, I'd highly recommend following them on instagram.


On a personal level, the friends I've made have also given me so much guidance for NASC, too. Escalate Digital Marketing gave us tips on branding and social media marketing, and the lads at Evocco showed us how to grow a sustainable brand. Everyone is so sound with their time and it sounds cliche but there is a real community spirit here."
From working with our Dublin community, what knowledge do you think you need to succeed as a startup founder?


"Does being a morning person count? Because I think that would be very beneficial...
From what I've seen from other founders, I think having a real belief in your product is so important - you have to get up out of bed every day determined to go and make it work. As well as that, recognising where your skills are lacking and surrounding yourself with people who have complimentary skills is also paramount in running a successful project.
For me, I think there's so much I still have to learn. Having a mentor in my manager Ais has been amazing when it comes to improving my skills and industry knowledge. From attention to detail to facilitating group discussions at our founders breakfast, she is eager to provide me with the tools and opportunities to develop personally and professionally."
The big one: what are your aims for NASC in 2021?
"Finishing the US Office - priority number 1.
In all seriousness, Grainne and I really want to spread the word of conscious consumption and get more people to stop and think when making purchasing decisions. To do that, we need to improve our brand awareness and increase our online following. It wouldn't hurt to sell a few tees as well!
On a personal note, I want to sink my teeth into the world of femtech and cleantech and speak to more people moving the needle in our fight against climate change and on behalf of gender equality. I want to improve my knowledge on these topics, keep working on improving my skills and importantly, I want to make sure I am being kind to myself and those around me with the world the way it is. I think slowing down and checking in with yourself and those around you is a real priority this year - it's easy to get wrapped up in it all."
What Next:
- Want to become part of the movement for positive change? Book your ticket for our first ever virtual sustainability festival, Earthrise Summit.
- Support Aishling by joining NASC community on Instagram.
- Shop NASC over on Depop here.
- Huckletree is hiring. Find out more about our growing team and latest open roles now.


Before Huckletree Aishling worked with an EdTech start up in Hong Kong & being heavily involved with social entrepreneurship society Enactus in Trinity College. She is passionate about sustainability, ethical fashion and global politics. Superpower: Flat White wizard.