December can be hectic. We get it. Work is busy, and trying to find the perfect gifts for your loved ones can be time-consuming.
Fear not, in usual Huckletree fashion, we've got you covered. Back by popular demand is the Huckletree Christmas shopping list. An edit of the best and most envy-worthy gifts from your Huckletree community. Find the perfect gift, support your fellow Huckletree businesses, and ensure you shop responsibly. Winning.
For the fashionistas
Notch up the cool points with a T+M pressie on Christmas morning – and feel virtuous, too. Huckletree West's uber-cool parenting accessories duo donate a proportion of profits from each bag sold to three different UK & international carbon reduction projects. In addition to helping to reduce global CO2 emissions, these carbon offset projects also provide benefits such as increased biodiversity, improved local air quality, education, jobs, food security and health & well-being in developing countries. Plus, all their packaging is oxo-biodegradable. Oh, and they'll look pretty awesome on that Christmas Day walk – whether little ones accompany you or not.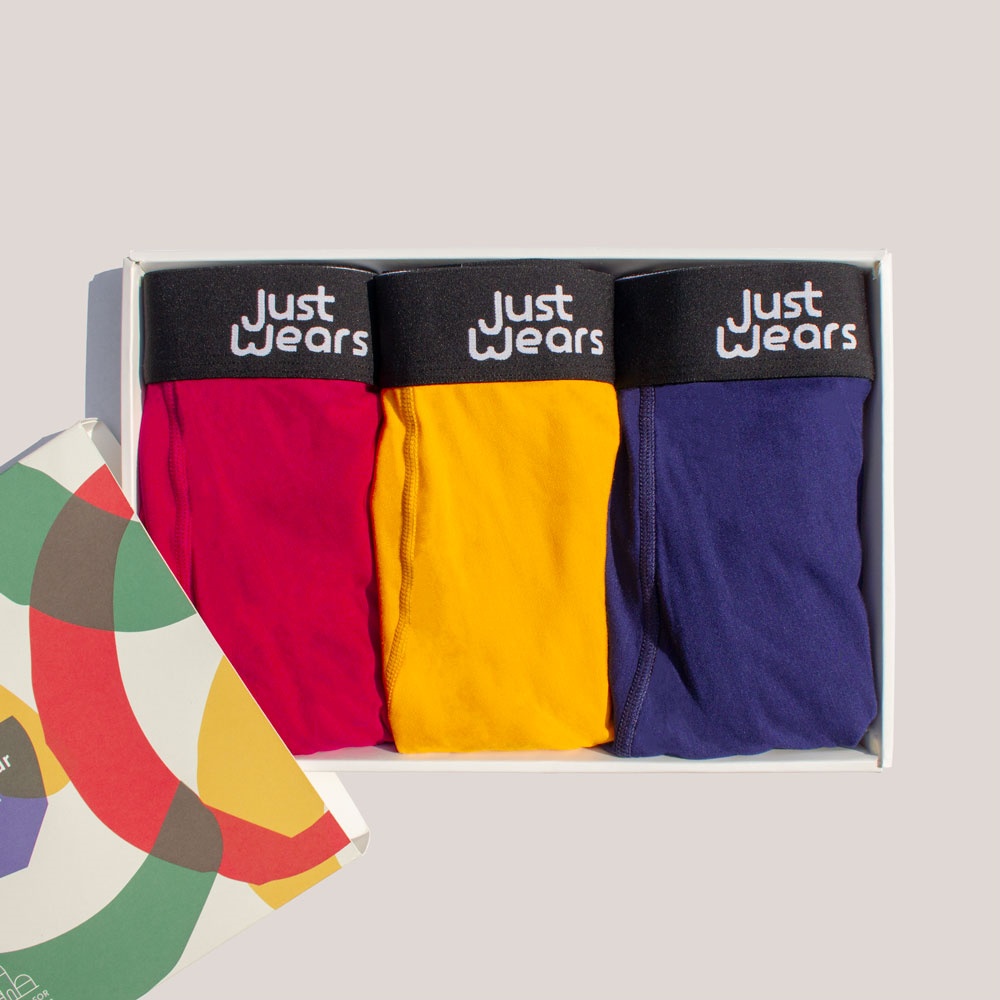 Grads of our pre-seed accelerator programme, team JustWears, are smashing it (did you spot their appearance on Dragons' Den?). On their mission to create the 'underwear your balls deserve', the team sampled over 1,000 fibres before settling on super-soft cellulosic fibre, MicroModal Air, a natural, high-performance fabric that's sustainably sourced from Austria. It uses 10x less acreage to produce than cotton, will spend 50x less time in a landfill compared to polyester and requires 20x less water to produce than cotton. Biodegradable and just a little bit cheeky: consider the traditional boxer gift utterly upgraded.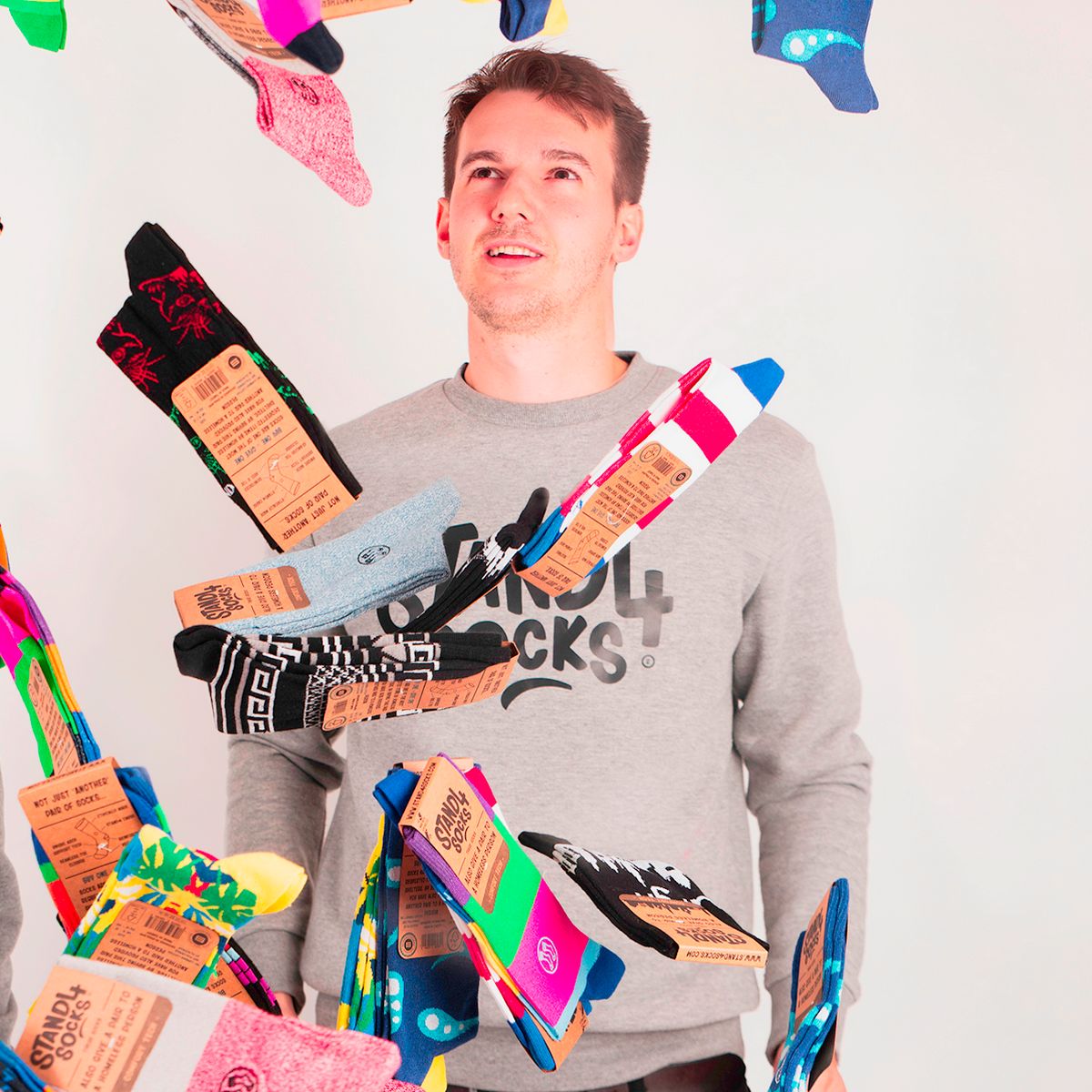 Can socks change the world? These ethically made, socially conscious ones are sure taking a crack at it! Socks are the most requested item by homeless shelters. Huckletree Ancoats member and Stand4Socks Founder Josh created the most suitable sock for homeless people (aka SockTech!) and committed to donating a pair to those in need for each sold. To date, they've donated over 75,000 – incredible, right?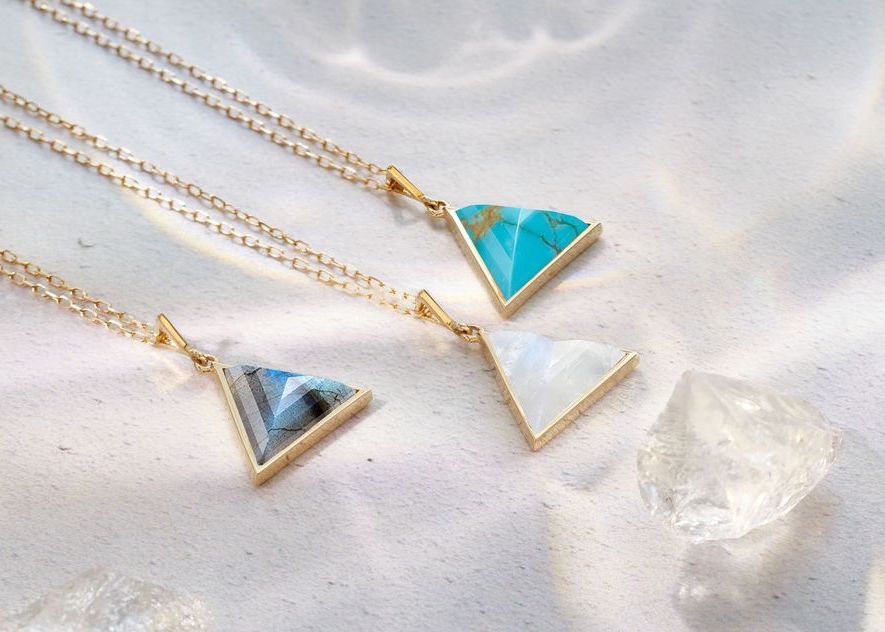 Forget the clunky crystal necklaces of the '90s. Rock & Raw are giving spirituality a high fashion edge. Since 2014, this team have been creating beautiful crystal jewellery, imbued with intention, designed to raise your vibration. The ultimate 'side kicks' to any spiritual practise, they've long been a favourite of some of the biggest celebrities on the planet. Fans include (but are not limited to) Tom Hardy, Zoë Kravitz and Anne-Marie. All that and their materials are ethically sourced, sustainable and responsible. I don't know about you, but I'm already feeling more zen.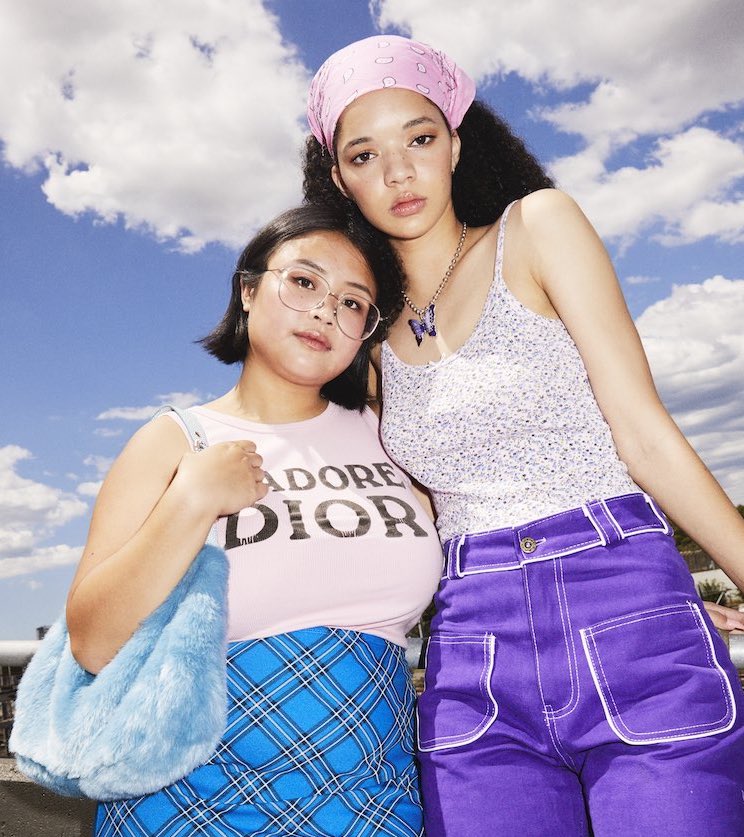 Huckletree Ancoats member Depop is a global community buying, selling and connecting to make fashion more inclusive, diverse and less wasteful. Home to 21 million+ stylists, designers, artists, collectors, vintage sellers, sneakerheads and more, you'll find unique, second hand but first-rate clobber to see you into a more creative 2022. It's not about the image, either. Last June, they committed to implementing change and driving the progress needed to fully represent and truly celebrate the Black community within Depop. They've stayed true to their word by launching compulsory diversity and inclusion training for all employees, hosting safe space conversations between their Black employees and launching their own Equity Collective (DEC), whose mission is to hold all of Depop accountable for the creation of a more equitable company.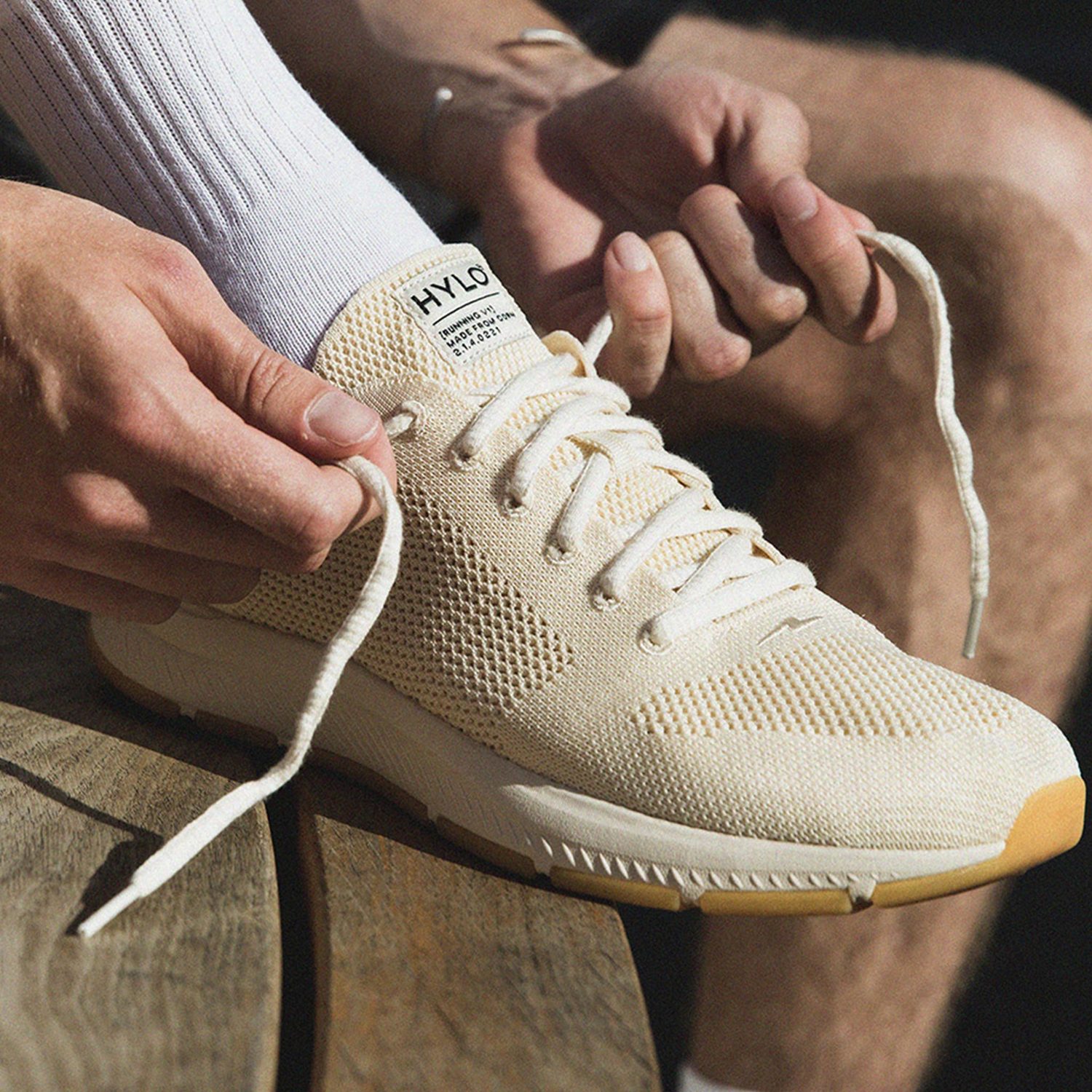 Huckletree Soho member Hylo is setting new standards for sustainability in the athletic industry. Founder Michael Doughty started Hylo because, as a professional footballer, he'd seen the lack of attention paid to climate change in the sporting world. Their high-quality running shoes are made by using waste products from corn production, re-using materials in future generations of shoes, and offsetting their carbon footprint to be carbon neutral. Get your order in quick – they were tipped in the Guardian's best ethical running shoes for men.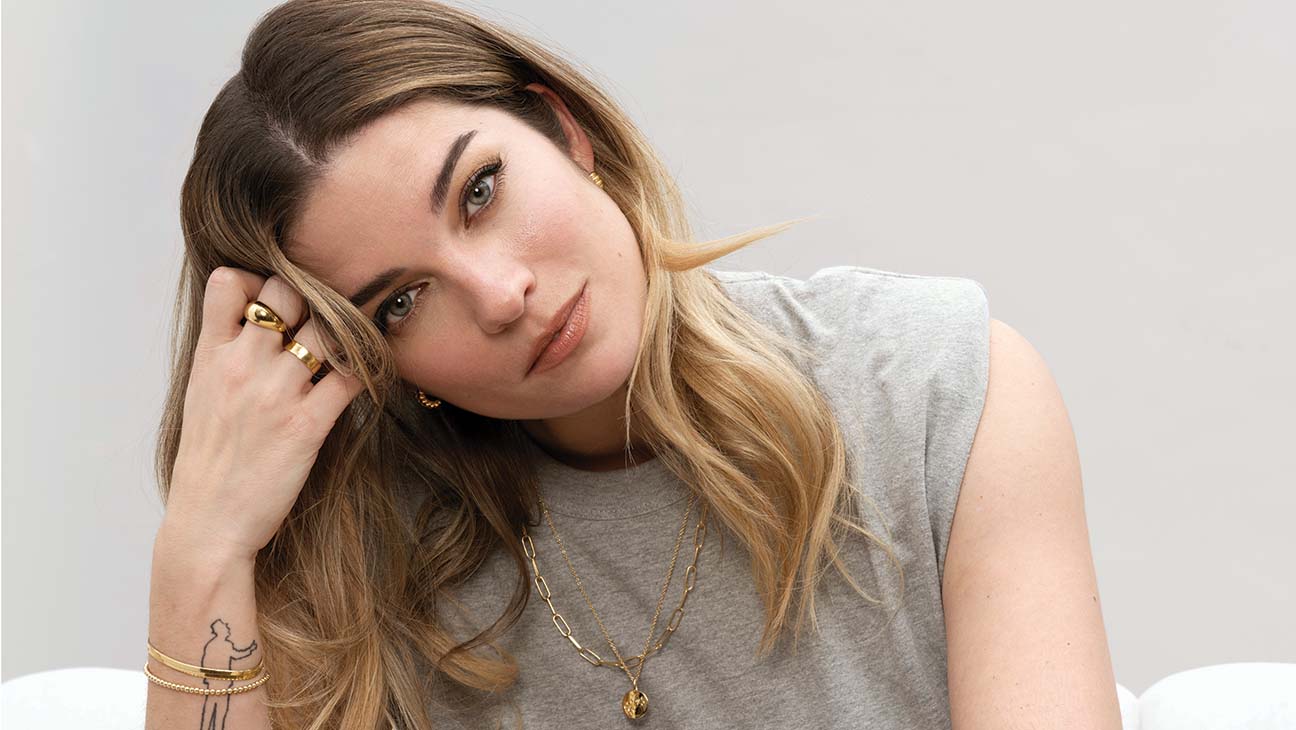 If you're on the hunt for beautiful, high-quality fine jewellery for everyday look no further. Founded in 2015, Mejuri are shifting the narrative around fine jewellery for women. Founder Noura saw a jewellery industry built for men gifting women and not women celebrating themselves. Behind an inspiration ethos sits beautifully designed, high-quality pieces designed to last a lifetime. Plus the team prioritise sustainability across their entire supply chain, with their ultimate goal being 100% traceability.
For those searching for something a bit different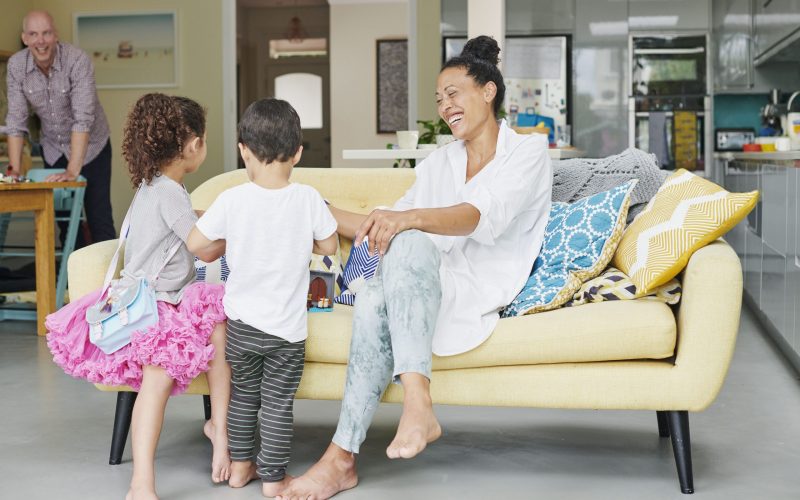 Give the gift of a meal out/date night/five minutes peace. Huckletree West's residents Bubble are revolutionising childcare with their unique platform that allows parents to browse, book and pay for trusted child care in minutes. It's a simple and secure way for parents to connect with local babysitters and nannies, giving back some well earned time to yourself. They're also good Samaritans – during the pandemic, they launched an initiative to provide much-needed free childcare to support parents going through redundancy and help them get back on their feet.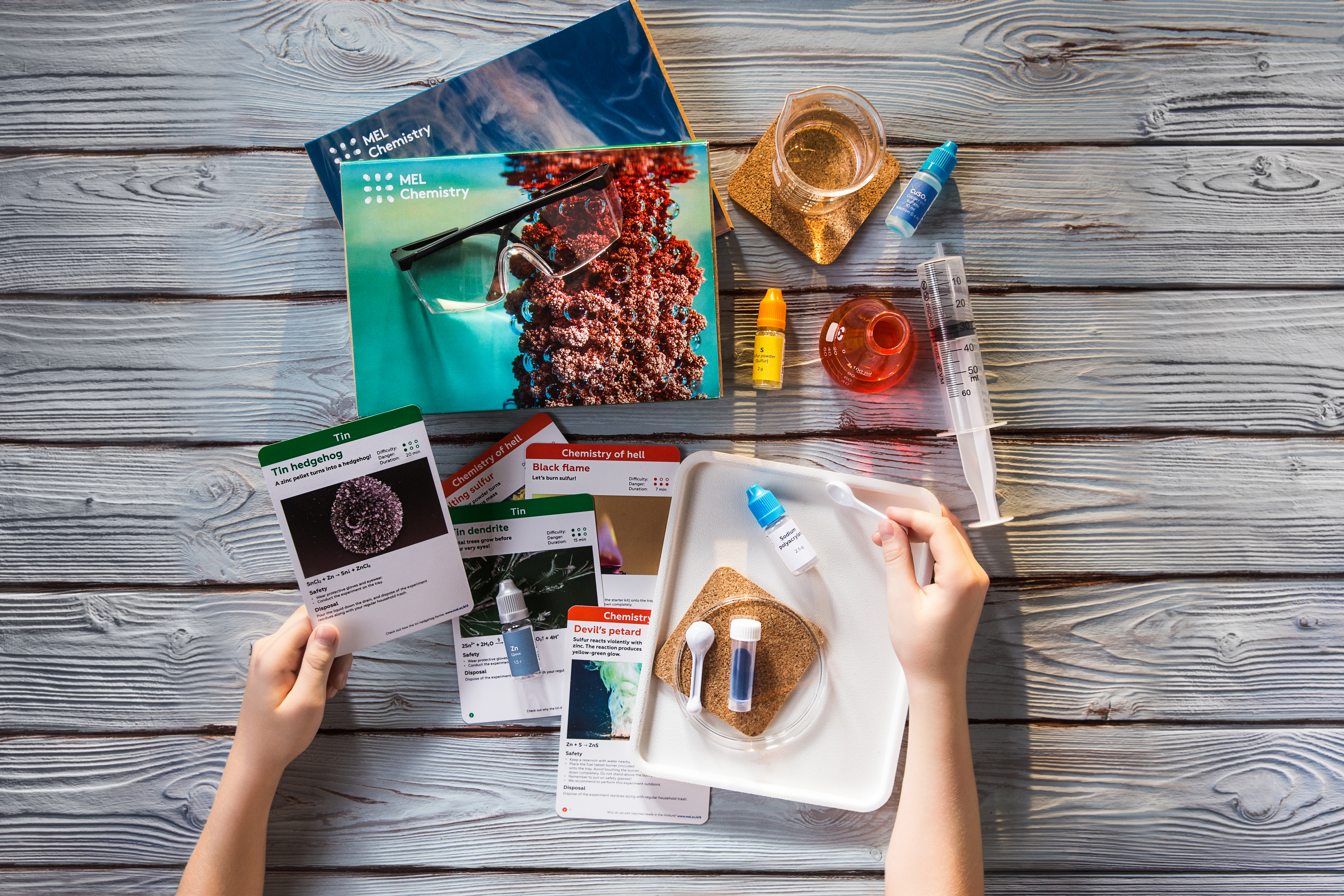 Introducing Huckletree Shoreditch members MEL Science, who are looking to break the stereotype that science is boring, difficult, and only for certain types of people. They believe that every child is a scientist, and they're helping nurture children's natural interest in science by giving them fun hands-on experiments to engage, serious, detailed explanations to learn and VR and AR technologies to dive deeper. Treat your budding Curie to a totally safe at-home experiment kit – from growing a galaxy in a bottle to creating Martian rust.
Calling all pawrents! Missed out on grabbing one of this years' most highly coveted advent calendars? Fear not, these pet food pioneers prep fresh dog food in perfect personalised portions for your furry little angel/devil. When they're not doling out delicious dog food or tasty treats, these West-based wonders are leading the charge when it comes to doing right by the planet with recyclable packing and carbon-neutral delivery. On top of that, for every new pup who signs up, they donate a much-needed meal to a less fortunate dog that's found itself homeless or in a shelter.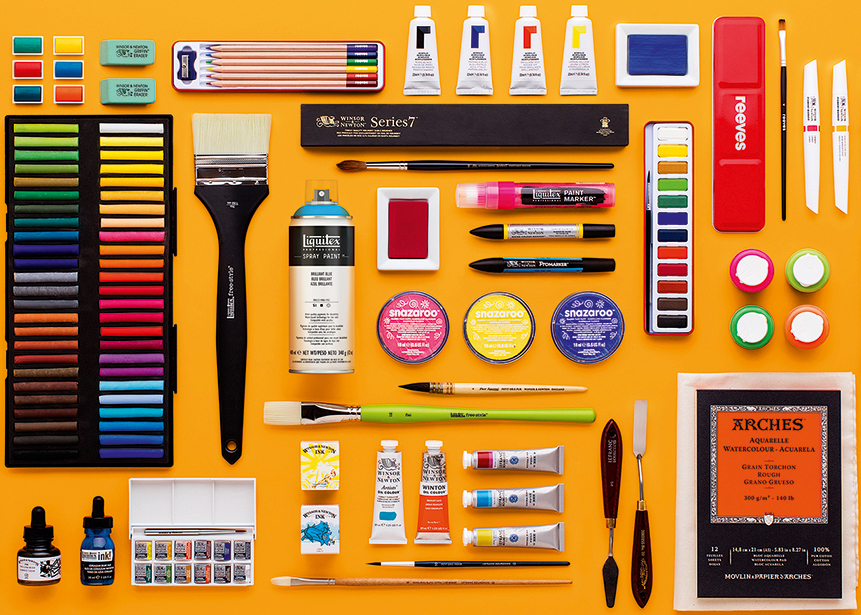 From face painting to fine art, if you have an artist in your life, Colart have got you covered. Brands under their umbrella include Snazaroo, Windsor & Newton and Liquitex, so whether you're looking for pencils, paint or chalks, they've got some of the best on the market. Plus, as part of their sustainability mandate, they're actively involved in local and artists' communities to ensure the constant improvement of working conditions.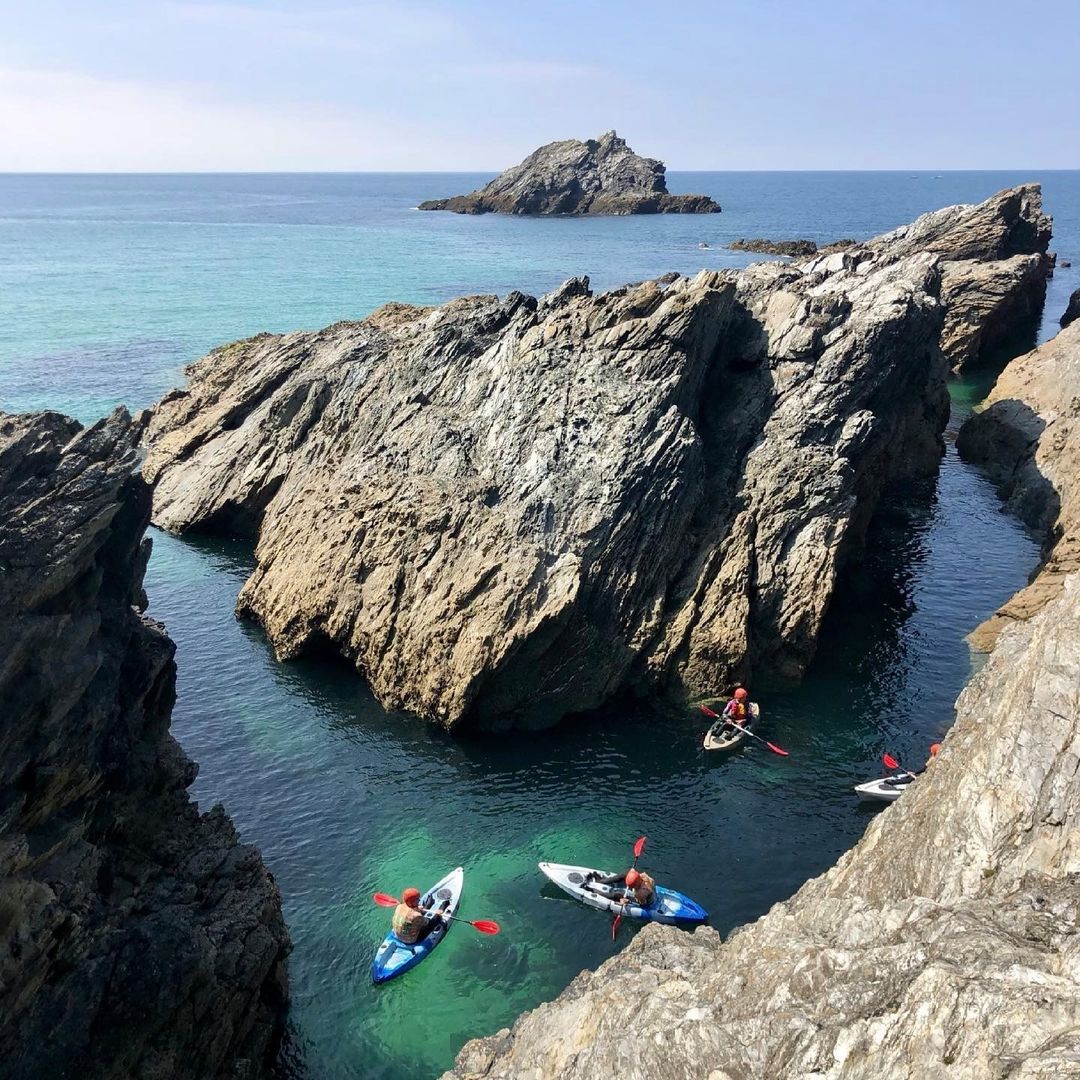 2020 made our world a little bit smaller. So, what better gift to give than the gift of adventure? Huckletree Shoreditch member eola is revolutionising booking unique experiences for small to large companies, bringing adventure lovers together with their dream experiences. From surfing in Cornwall to assault courses in Donegal, you'll find the ideal adrenaline-fuelled activity for the adrenaline junkie in your life.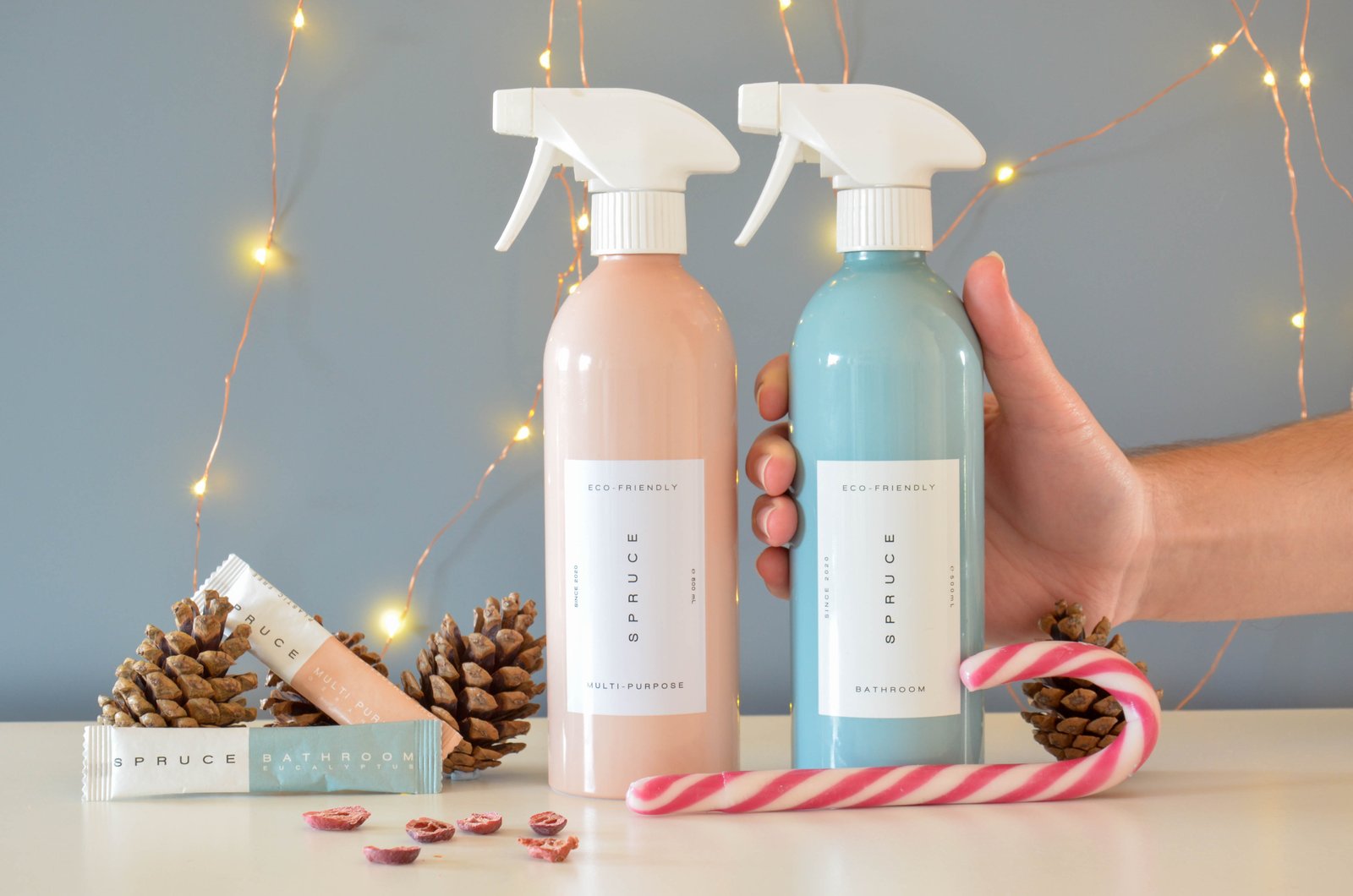 If you haven't already heard of this Alpha 2021 grad, honestly, where have you been? With glowing reviews from the likes of Forbes, Marie Claire, and Stylist, it's the must-have home accessory for the sustainably conscious. This chemical-free, all-purpose cleaning product comes in an "Instagram worthy" reusable bottle that will not only look amazing on any counter but will leave your home smelling phenomenal. Converts have even totted it as an unofficial home scent. It's that good. Sign us up!
For the beauty & wellness fanatics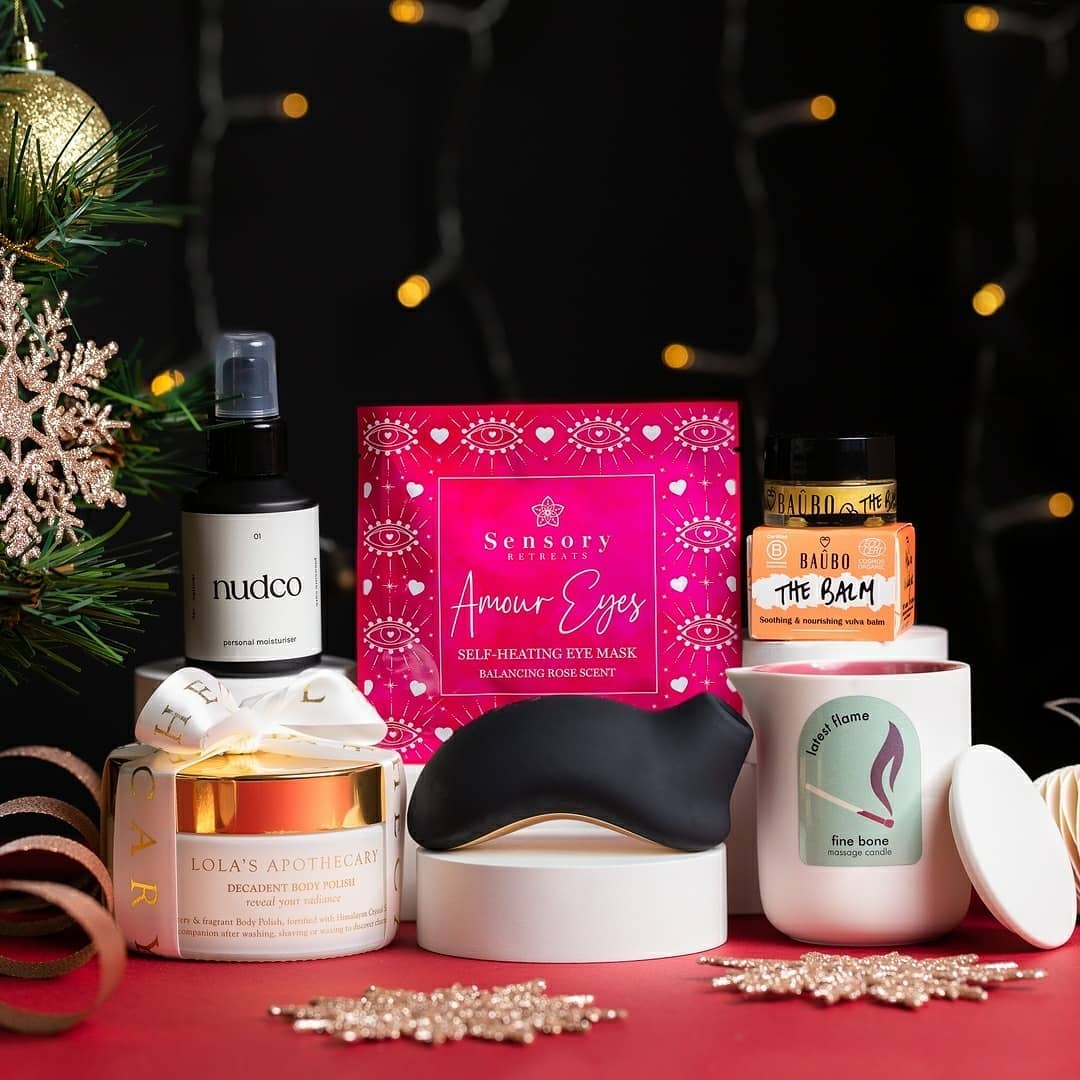 Huckletree Alpha Programme grads Curate Beauty are reimagining the beauty buying wholesale model for today's digital world. Using their unique wholesale marketplace platform, retailers can seamlessly enter the £30 billion beauty market without the time and resources traditionally needed to discover new brands, curate a product selection, and coordinate contracts and delivery. Now, non-industry types can shop their expert pick of indie retailers just in time for Christmas. Rudolph, how about updating that red nose with a little powder?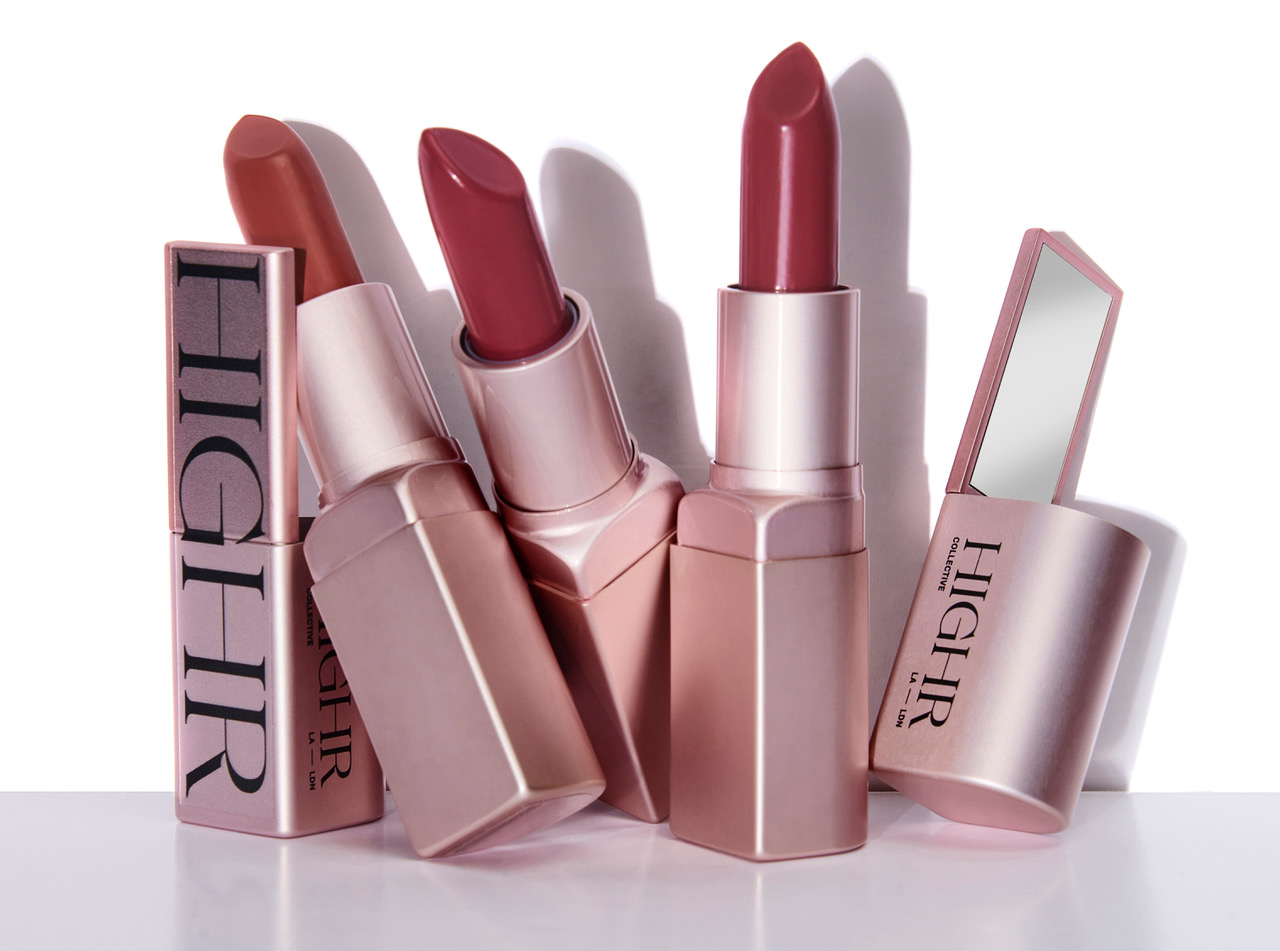 Another Huckletree Alpha grad that should be at the top of any beauty lovers Xmas wish list. Founder Molly Hart has put her extensive background in the beauty industry to work and launched HIGHR Collective, a luxury, clean and sustainable line of lipsticks. Each lipstick is formulated in LA using 100% solar energy, they're 100% carbon-neutral, and they use 100% vegan, plant-based ingredients (that's just the start – find out more here). Pucker up, Santa baby.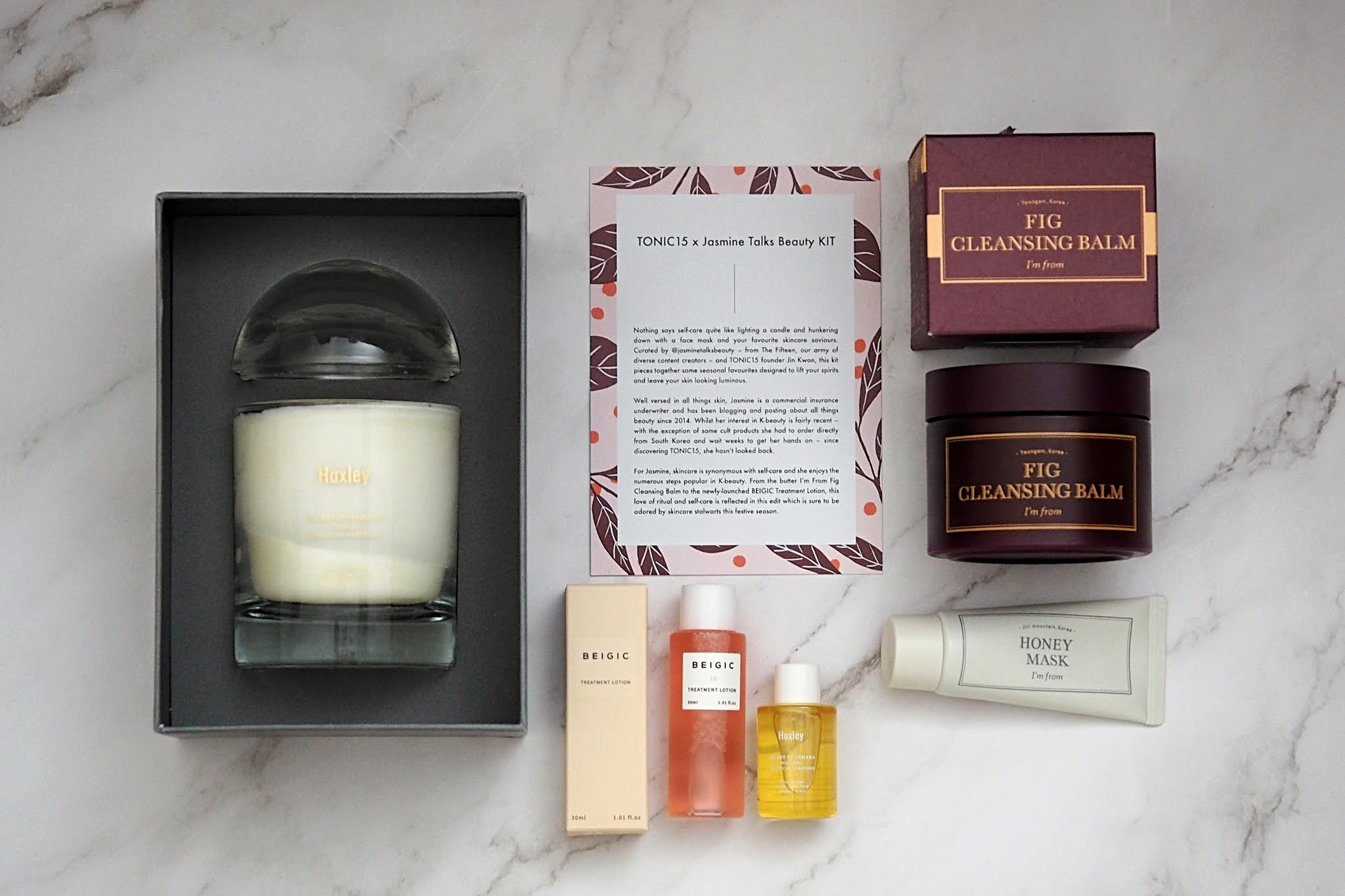 Huckletree West member Jin and her team embraces diversity and inclusion and are on a mission to help make the beauty industry more inclusive, celebrating and valuing talent and uniqueness. In-house, they're providing opportunities for BIPOC through their internship programme, making sure their social content is representative of the diversity reflected within society and working with influencers from diverse backgrounds. All this and they're THE place to find the very best of K-Beauty curated by skin concern.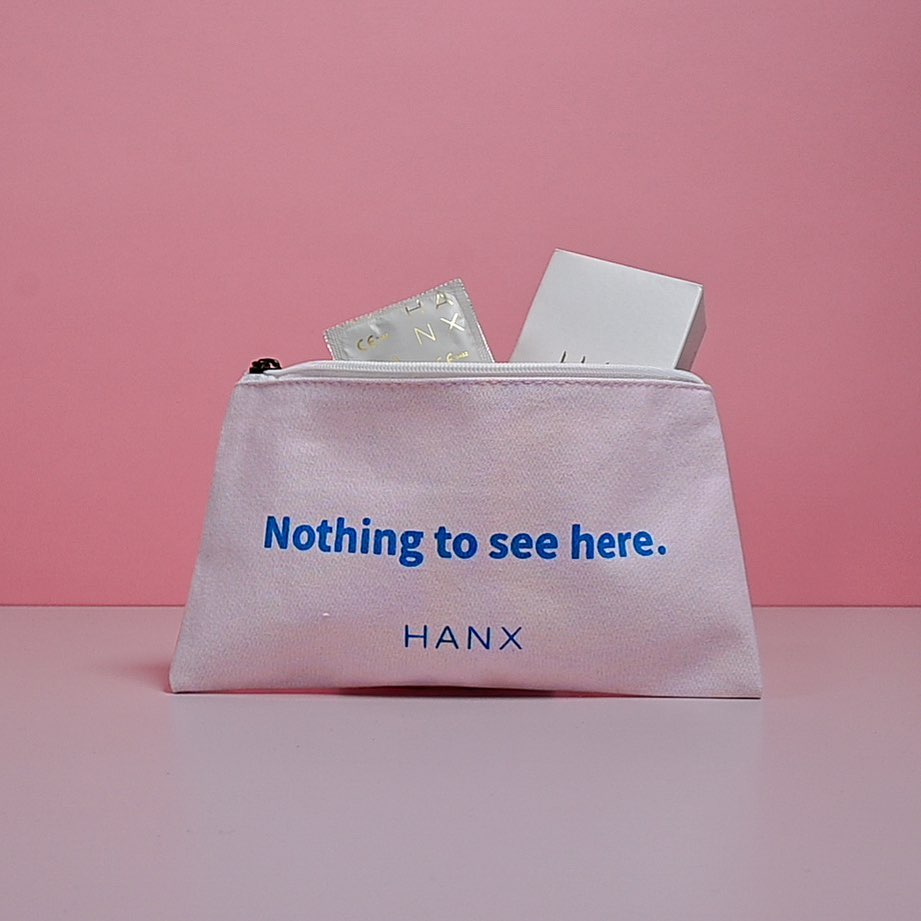 Alpha Programme grads HANX are doing the MOST to de-stigmatise the conversation around sex and sexual health. They're keeping it environmentally and socially conscious, too. The latex in their condoms is sourced from Fair Rubber certified plantations. Their products are certified vegan, meaning they do not include any animals or use animal by-products, and they're also cruelty-free. Add a water-based lube and their newest launch, a tech-forward solution to the contraceptive pill, to list, and you've got the ultimate sexual wellness gift.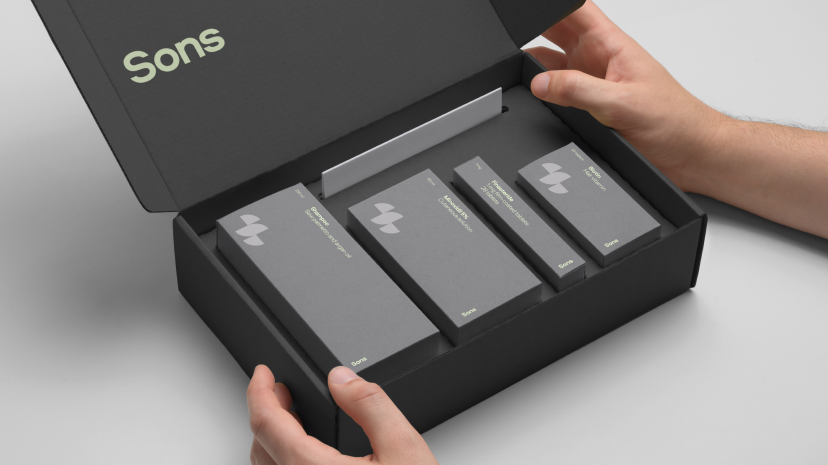 Forget novelty jumpers. Christmas is about giving your loved ones gifts they really, really want (even if they won't ask for it). Hair loss is surprisingly normal – in fact, most men will experience it. However, they don't often talk about it, let alone realise that there are effective solutions out there. Huckletree Soho member, Sons, encourages men to be more proactive in tackling it with their clinically proven treatments, delivered straight to your door. They're just three years old but already have treated over 10,000 men for hair loss. And, they're only just getting started in the men's wellness zone.
For the foodies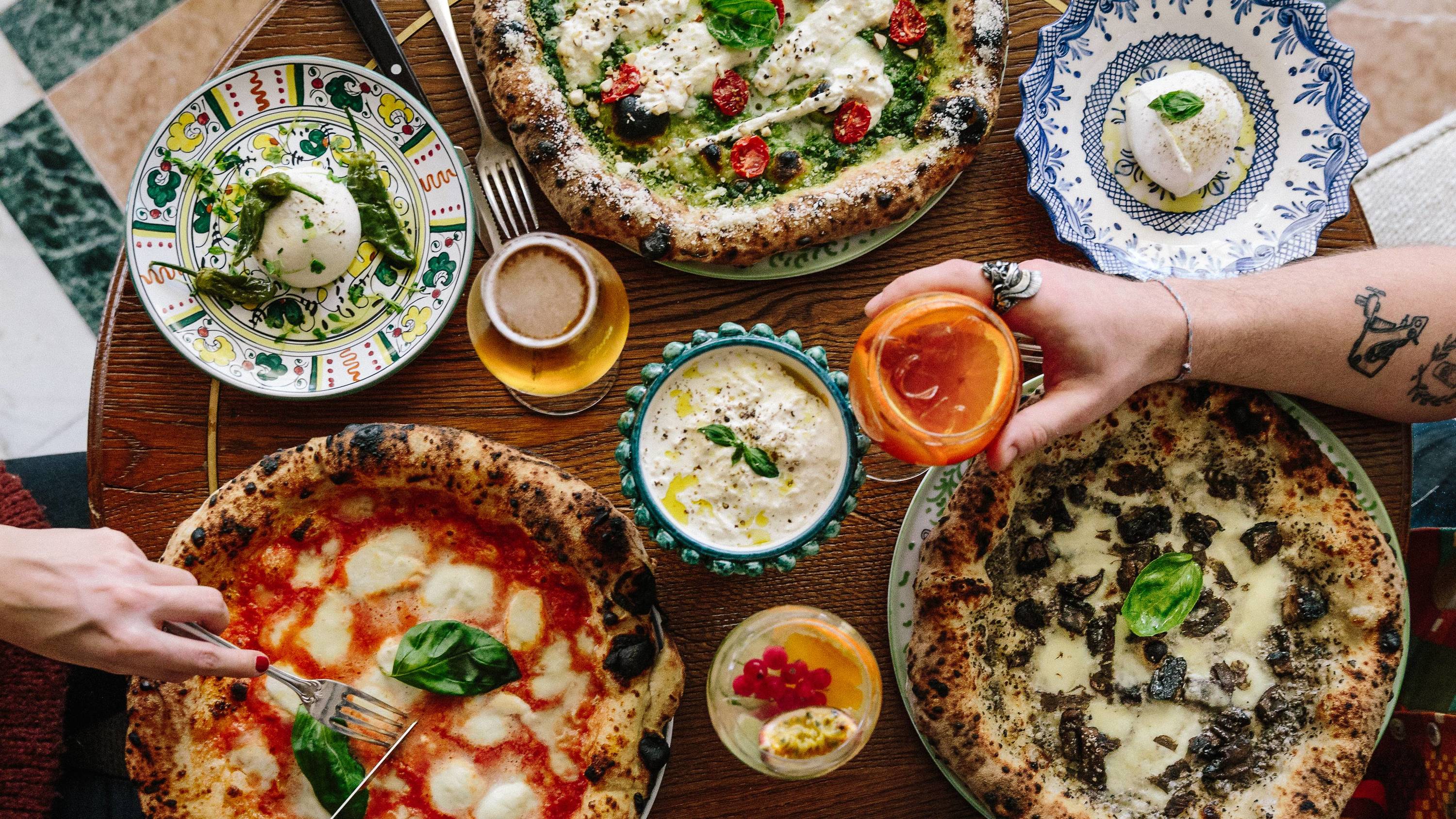 The brains behind uber-hyped Italian sports Gloria and Circolo Popolare, Huckletree Soho member Big Mamma is the name to know in foodie circles. It's not all Burrata and TikTok famous lemon meringue pie – these guys are also part of the Huckletree B-Corp crew! They've installed renewable electric energy in 100% of their restaurants, they favour internal promotion and make annual donations to ThinkForward, a local charity providing a personalised five-year coaching program that helps young people overcome barriers and reach their potential. All this, plus that* truffle pasta? Treat someone to a dinner they'll never forget or pick up their cookbook for the person who has everything.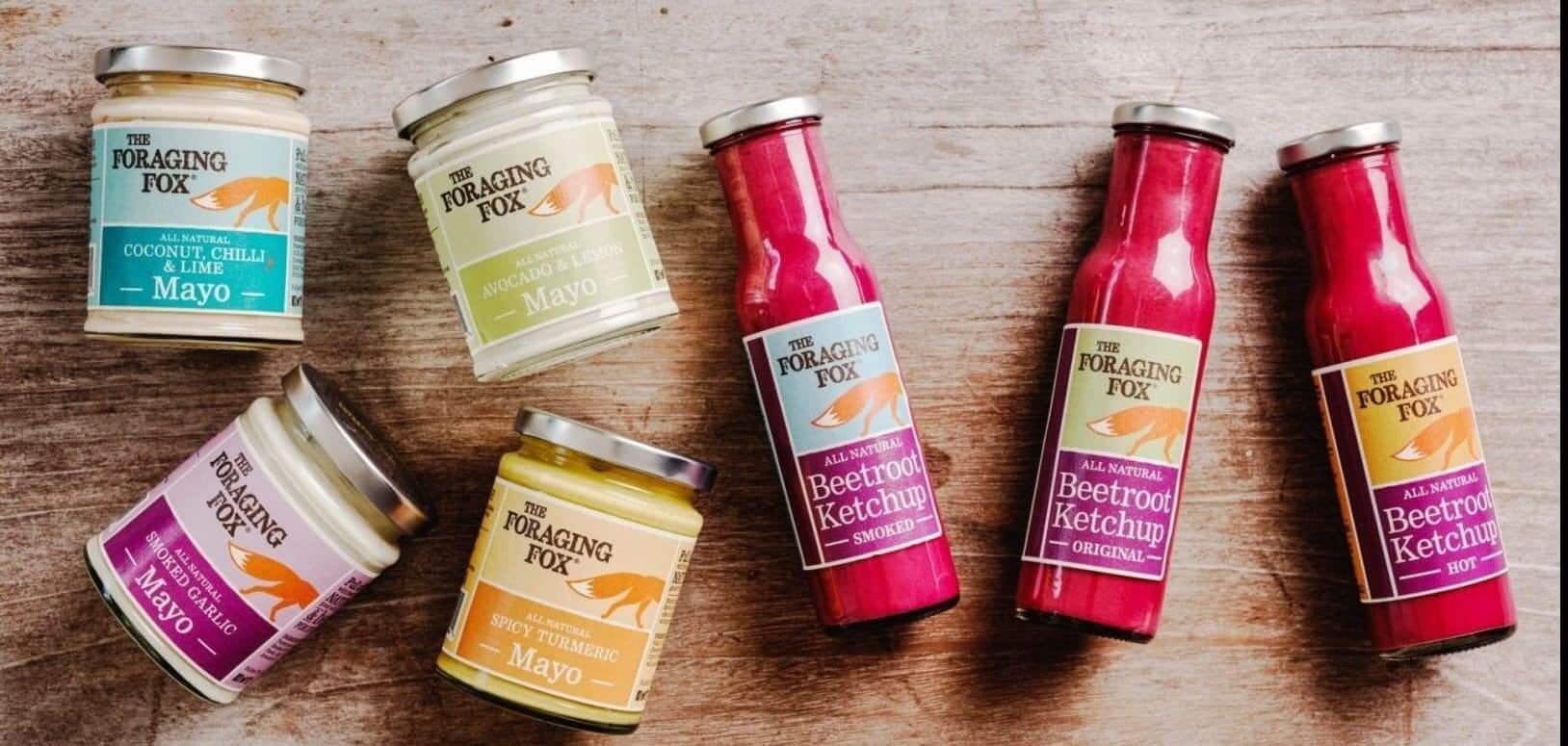 Huckletree West members Foraging Fox are the condiment heroes you didn't know you needed. They source all their tasty ingredients fresh and local wherever possible, with all products made with traditional methods in small batches here in the UK. All their bottles are fully recyclable and reduced plastic from their supply chain, so their products are all now plastic-free on the shelf! Your Boxing Day turkey/tofurkey sandwich will never be the same.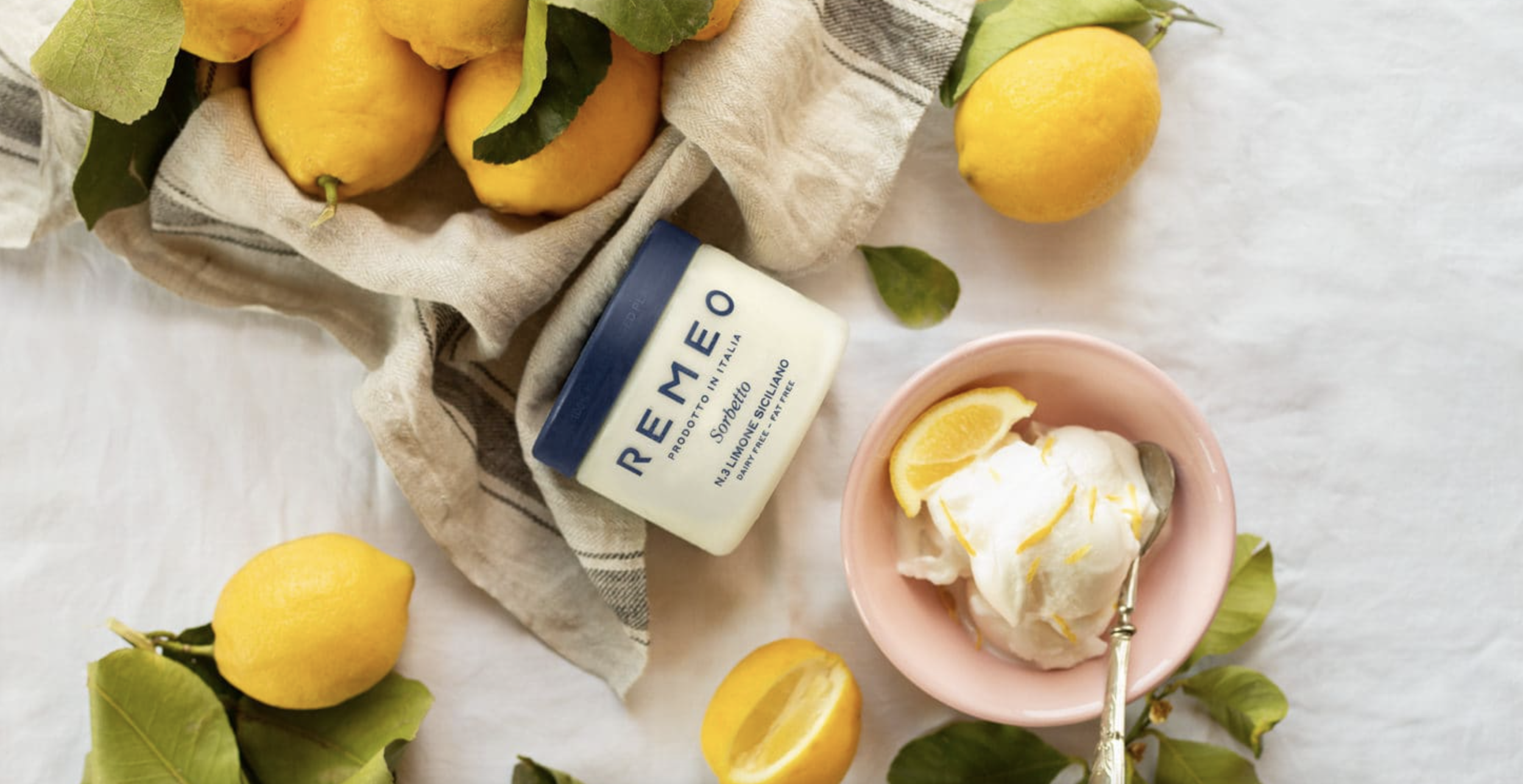 Firstly, what's not to love about authentic gelato and sorbetto? Think proper ingredients like Pistachio from Sicily and the highest quality fresh milk. Now that's established, you can enjoy with a clear conscience as Huckletree West members Remeo make their desserts without artificial additives and only 100% natural ingredients. Quality, health, sustainability and our environment are at their core, with the team designing a jar made from 100% recycled plastic with lids made from 100% plant-based sugarcane plastic. Forget Christmas pudding; Remeo's on the menu.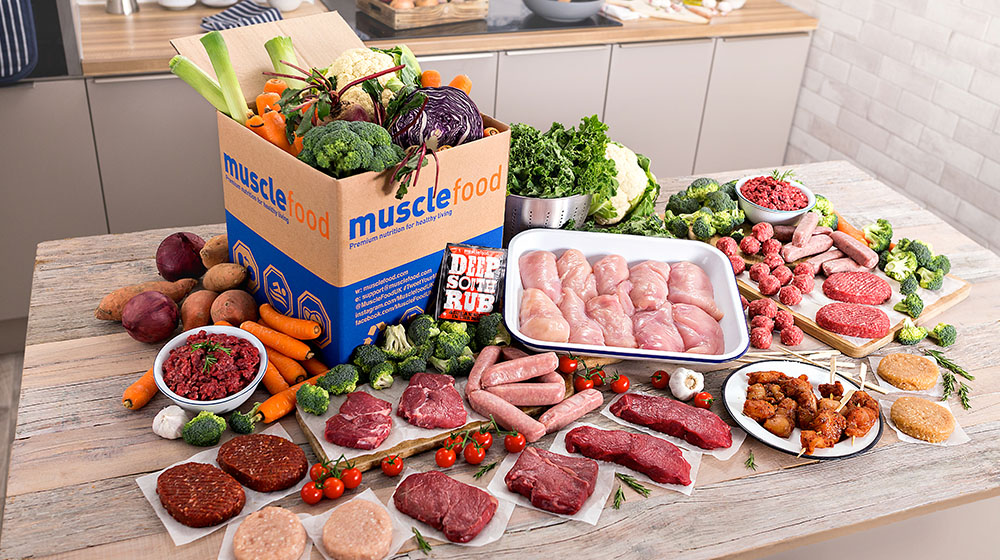 Show some love to the fitness fan in your life with a very special delivery from Huckletree Ancoats members, MuscleFood. They're all about helping athletes and the health-conscious reach and maintain their goals and ambitions. They provide you with the best lean meats and supplements on the market to ensure you get all the nutrients and protein you need at a cost-effective price. They're also building systems to tackle modern slavery, including specialist training for management and vetting all suppliers.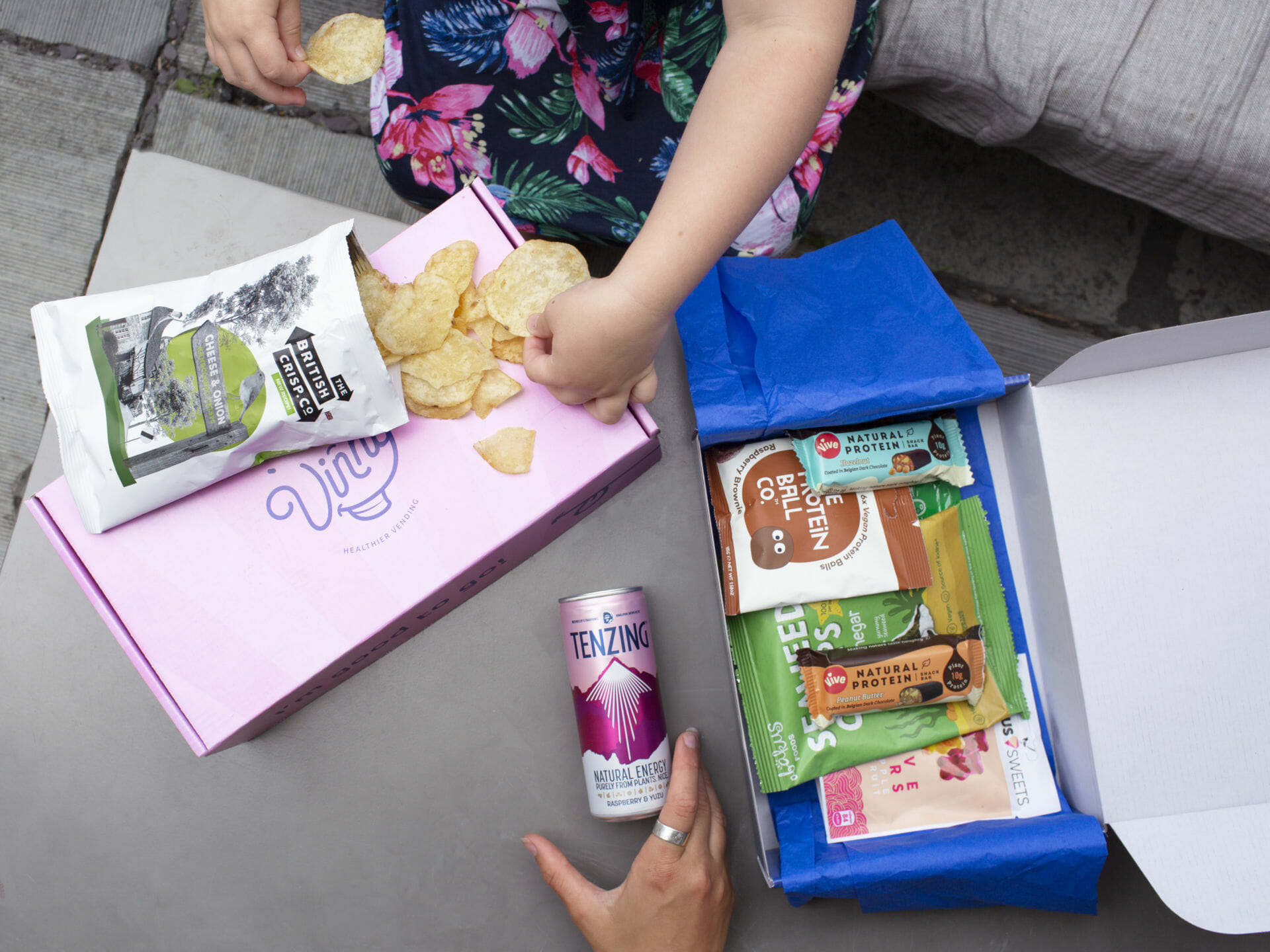 Selection Boxes are officially over. Vegan-friendly snack purveyors Vinny are taking over the top spot when it comes to treats for our plant-based pals. You'll spot their signature pink vending machines at Huckletree West, Ancoats and Shoreditch – and in a stroke of lockdown genius, the team introduced home deliveries of their plant-based treats. They've even created a limited edition festive boxs filled with snacks for dipping into as you mainline Father Ted re-runs on Boxing Day. Now, back to our Tangy Worms.
If you've got a wine connoisseur in your life, Laylo have got you covered. Founders Laura Riches and Laura Rosenberger use their years of industry knowledge to bring you top-notch wine from some of the world's best suppliers. Don't let their uber-cool package fool you; they're as much substance as style. Not only are they working to make wine more inclusive but more environmentally conscious, too, by using 90% less carbon than glass bottles. That's the drinks sorted!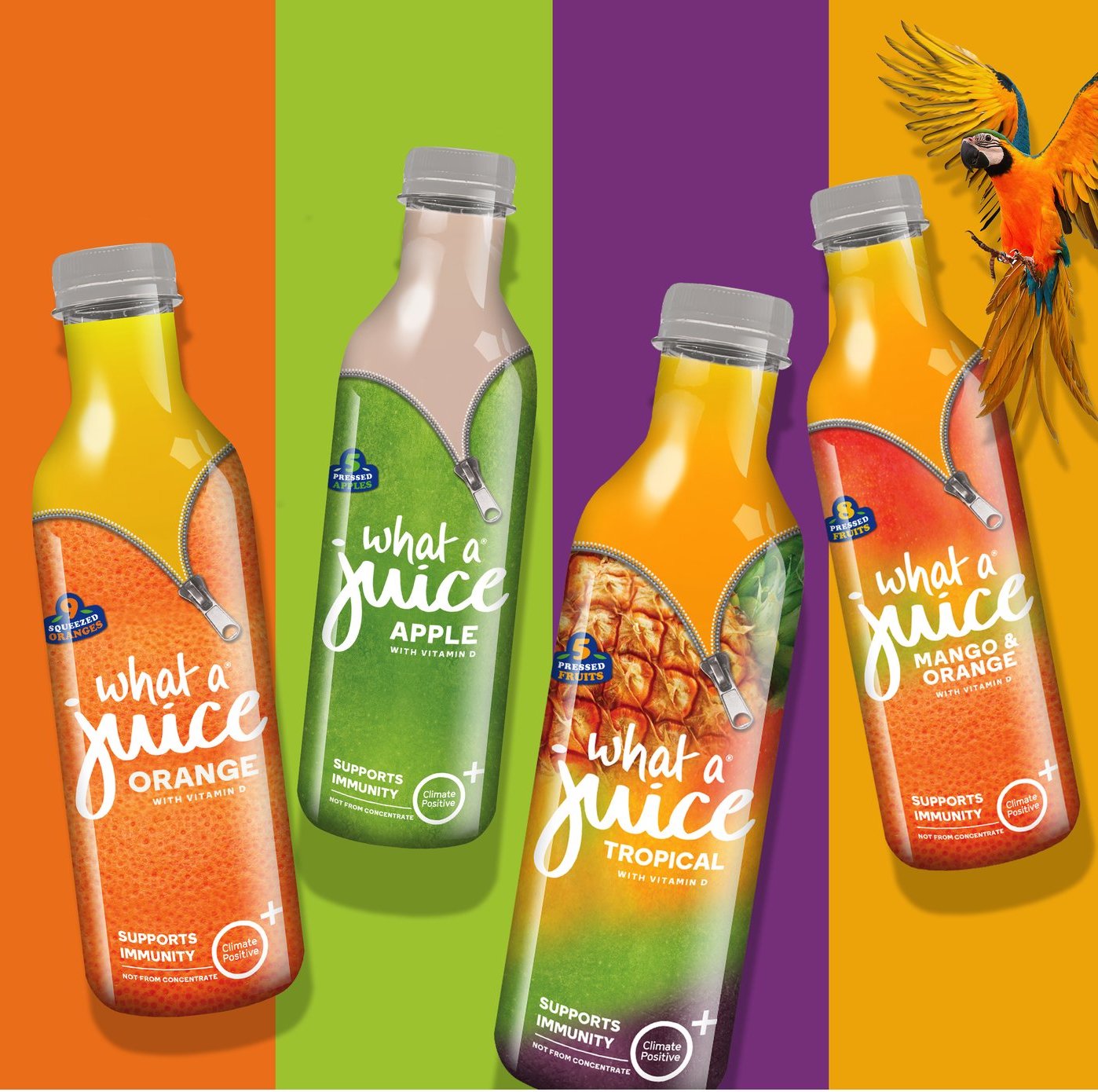 You may already recognise this teams 'Instagram Famous' fruity offering the What a Melon drink. What you may not know is that this year they launched a full range of fruit drinks and flavoured waters. Not only are their drinks delicious (top tip - they make excellent mixers for cocktails), but they're also super sustainable. Another member of the B-Corp crew, they're climate positive and carbon negative.
If you've made it this far, firstly, congratulations. We had a lot of fantastic options to share. If you end up gifting some of our suggestions, make sure to show some love and tag our teams on their socials. After all, there's nothing better than knowing you've made someone's Christmas.
Eimear started in the Huckletree White City community team before moving into Marketing as our social media and videography lead. You'll find her in our spaces shooting content and mingling with members. Superpower: karaoke powerhouse.