The fashion industry is ripe for change. By 2030, it's predicted that the waste it creates will hit 140 million tons. That's not the only thing that's hard to swallow – the pernicious shape wear trend shows no signs of slowing, either. Call it the Kardashian effect, call it cultural evolution, control is a reigning theme in many women's wardrobes – and one of our recent Future Future Academy grads has revolution in her sights.
Tackling fast fashion
Claire Lichfield joined our Academy in lockdown 1.0, whilst working in the fashion business. As she learnt how to develop a product market fit for a COVID world, she shaped her vision for a fashion brand that would disrupt the status quo: sustainability, style and comfort.
Six months on, Ensoi London is officially live – and you can get your hands on their fully self-sufficient pieces that blend luxury design with support. Restrictive spandex pants, stick on strapless nightmares and sewing yourself into a dress (yes, more than one Ensoi fan has admitted to doing this!) are now thankfully a thing of the past. Claire sums it up: "No jabby underwires or shapewear 'solutions' here, thank god. Because your body is not a problem to be solved."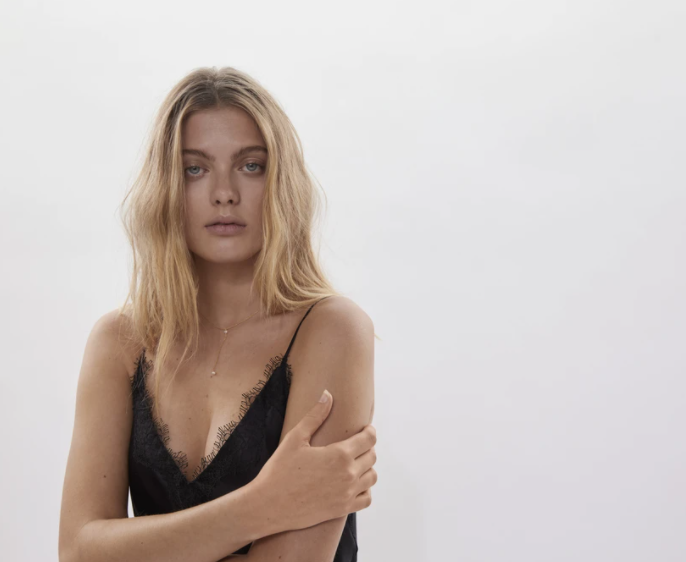 Reducing waste
When you're building your own business, every single element is up for consideration. We're so inspired by Claire's commitment to make Ensoi fully size inclusive. Every single delicate slip and cami is made to order, made to fit and made to last.
Crucially, this also helps reduce the amount of waste created. This combines with a transparent supply chain, fairly paid workers and a dedication to making every single aspect of her business as sustainable as possible, right down to the last recycled nylon and elastane fibre. As the Ensoi story memorably signs off: "We're not perfect yet (who is?) but we don't believe in hiding anything. Except our bras."
Building a customer base
Despite lockdown restrictions and a general trend towards not buying new clothes (because no one will see them at home), Claire has managed to build an audience of devotees. Order slots drop monthly and she's seen an uplift in orders already:
"The customers so far have been millennial women who are time poor. Ensoi takes the stress out of dressing, and reduces their dressing time considerably… The feedback so far has been brilliant. It's a high price point so people are taking their time, which is what we really encourage them to do so that they actually get use out of the garments. No impulse buys that make them feel like crap!"
The future
So what's next for Claire and Ensoi in 2021? "Raising the brand's profile and becoming the leader of the 'braless' clothing category: stand alone clothing that provides the frictionless breast support that women deserve, without the need for a separate bra."
With features in March, April and May in British Vogue coming up too, the much-deserved hype around Ensoi London is just set to grow. Want to be next in (virtual) line? Look out for their third drop on 1st Feb.
---
Inspired by Claire's journey? Lockdown has given many of us the catalyst to turn a well-thumbed dream into a real business. Times of flux test our resilience across the board, but they also bring out our innate creativity. That's where our virtual bootcamp, Future Founder Academy, comes in.
Curiosity may have killed the cat, but it sure can't touch the Huckletree Editorial Team. If there's an angle, they'll find it. A stone unturned? They'll turn it. This gang of wordsmiths and renegades know how to spin a story. Hear from them the insights of the startup ecosystem.